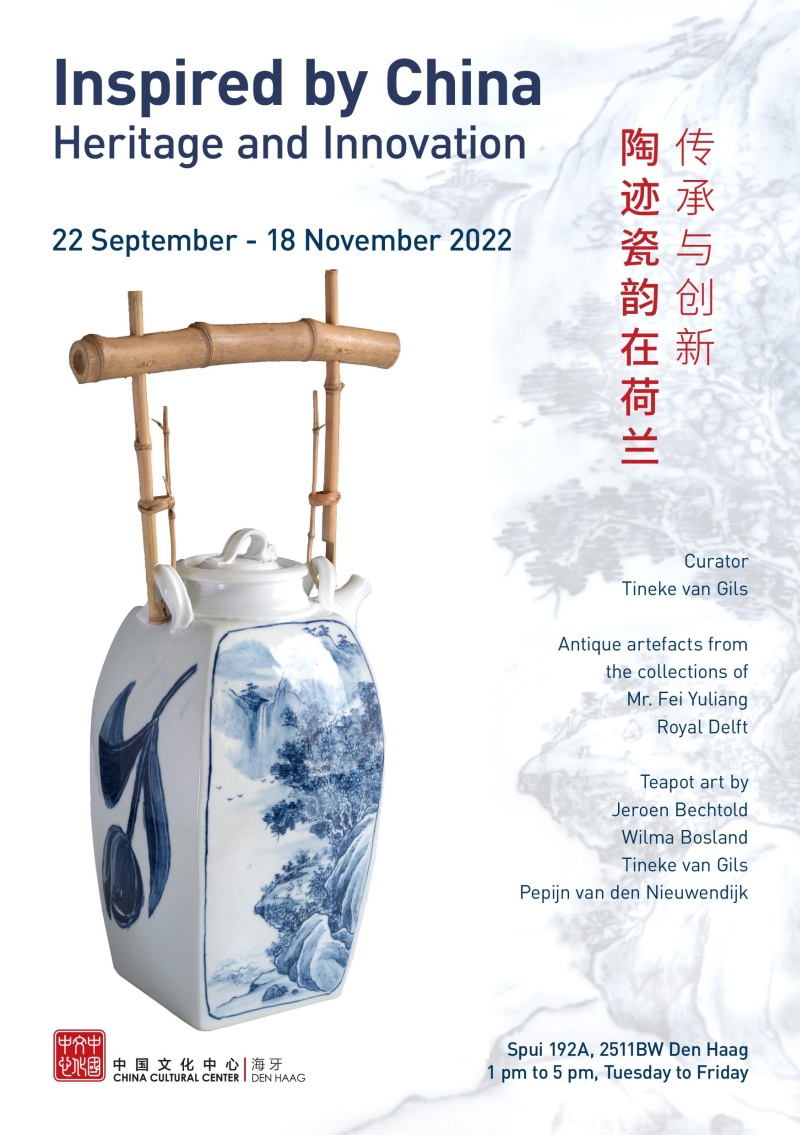 On 28 September, the opening event of "Inspired by China: Heritage and Innovation" was successfully held. The exhibition focuses on ceramic art and craftsmanship, by presenting the works of four contemporary Dutch artists, namely Jeroen Bechtold, Wilma Bosland, Tineke van Gils and Pepijn van den Nieuwendijk, and their inspirational journeys in China.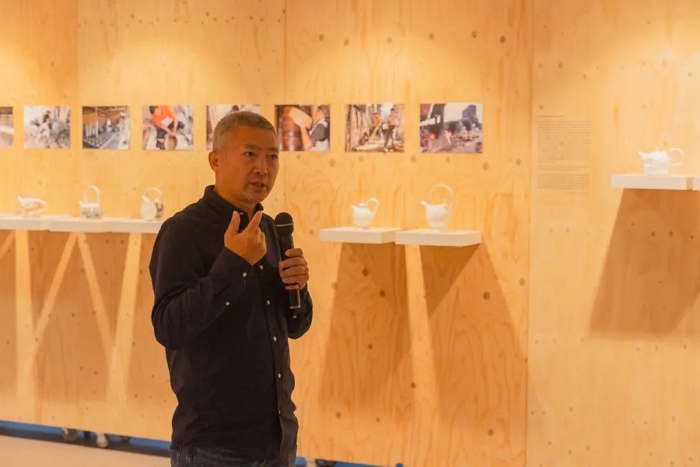 Huang Hongchang, Director of China Cultural Centre Den Haag, opened the event by acknowledging guest curator Tineke and the other three participating artists, he said: "Now it is still difficult time to travel to China due to Covid situations. Yet we would like to encourage and support exchanges and dialogue between Chinese and Dutch ceramic artists through this exhibition."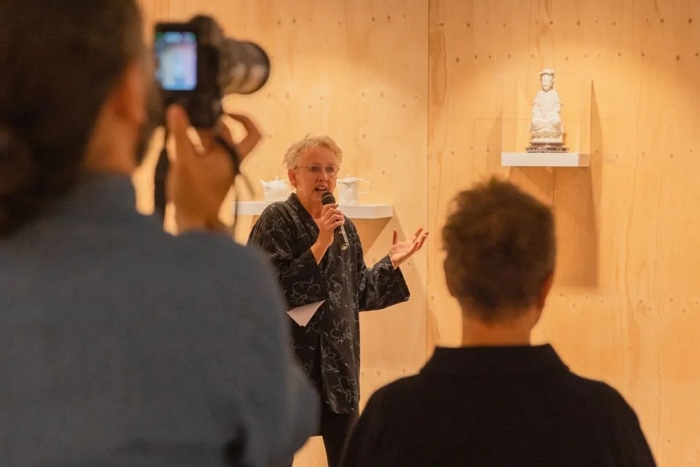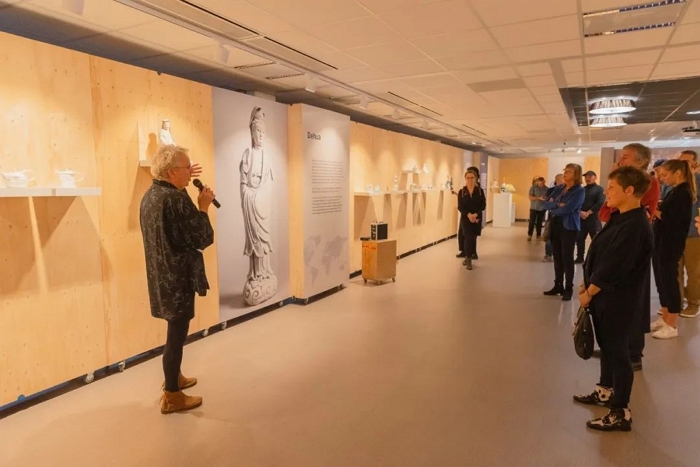 Tineke van Gils, curator of the exhibition, also gave an opening speech. "I hope that both Chinese and Dutch visitors will learn more about the connections, the differences and similarities between the ceramic traditions in Jingdezhen, Dehua, Yixing and Delft. "She shared her own experience in Dehua, China, "I fell in love when I touched Blanc de Chine in Dehua on my potter's wheel, it felt as if I had known her for all my life… I would be very happy if this exhibition shows something of this falling in love."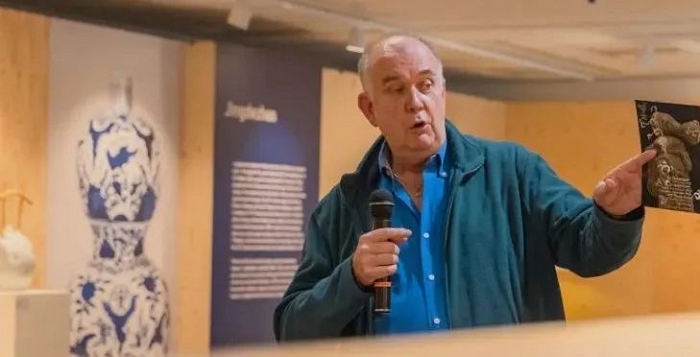 In the Netherlands there are just a few artists specialised in making or designing teapots. Only two of them – Jeroen Bechtold, one of the participating artists in this exhibition, and the curator Tineke van Gils – have distinguished themselves in making or designing teapots in China as well. The domain of Jeroen Bechtold is the Yixing purple clay teapots. The Yixing chapter of this exhibition features a selection of five contemporary Yixing teapots designed by Jeroen, alongside two antique Yixing teapots on loan from the Fei Collection, one a rare piece that has survived to the present day made by Ary de Milde, who was one of the ancient delft masters in making Yixing teapots, and the other a Chinese Yixing teapot made in the Kangxi period of Qing Dynasty.

'This is Not a Teapot' is a special section of the exhibition. This installation of Wilma Bosland is an abstract perception of the teapot. Wilma worked on it in Jingdezhen and The Netherlands. In the context of a teapot exhibition Wilma's installation will provide additional perspectives for discussion.

In the final Chapter of Delft, you can see an antique Delft blue teapot on loan from the Royal Delft, as well as unique paintings made by the artist Pepijn van den Nieuwendijk on Delft blue teapots of Tineke van Gils. There is also a mysterious bottomless delftware teapot, whose creator cannot be identified, and it is still unknown whether it was a Delft potter or a potter from London or Bristol made it. Visitors are welcome to write down their guesses in the guest book.

Over twenty special guests were invited to the opening event, among them, Yu Jian, Cultural Counsellor of the Chinese Embassy in the Netherlands, Monique Knapen, founder of China Connector, Cees Broekhof, Chairman of the Ceramics Committee of KVVAK and Esther van den Hoorn, curator of applied arts at Museum Prinsenhof Delft, and many more.
More from the Opening Event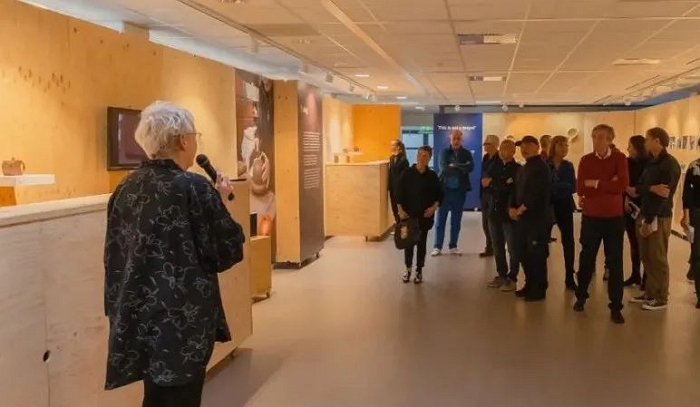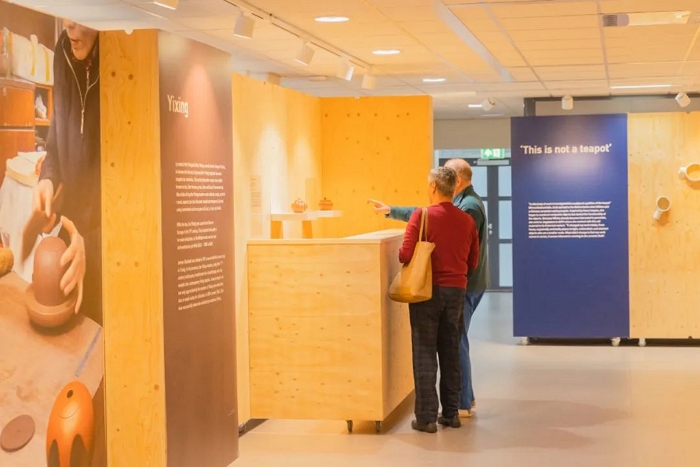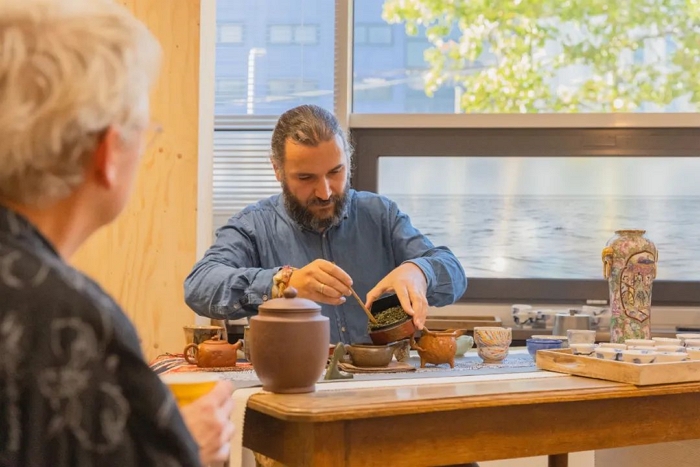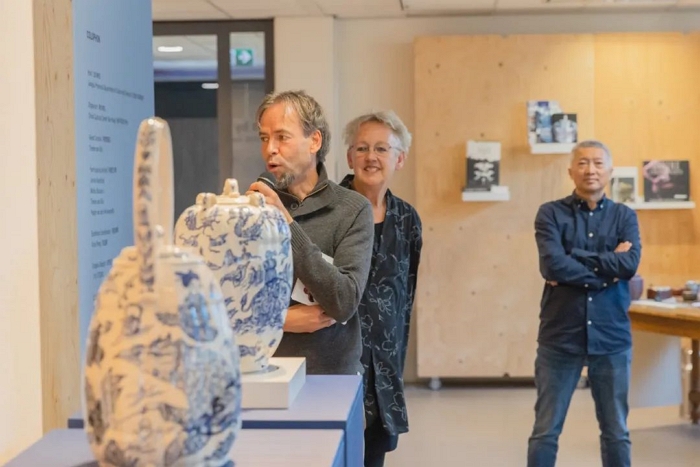 Information for Vistitors
Opening hours: Tuesday to Friday, 1pm to 5pm, 22 September to 18 November 2022
Admission: free, no appointment required
Address: Spui 192A, 2511BW Den Haag
Photo credits to Kai Zhang