Spring Fantasy 2021 : A Healing Journey Through Mountains and Waters is the second offline exhibition organized by China Cultural Center Den Haag in 2021.

The curator of this exhibition is Mr. Zhou Lesheng, a Den Haag based Chinese artist, who is also the instructor of 'Advanced Chinese Painting and Calligraphy Course'. Ms. Minhong Yu, an independent artist, is the co-curator and exhibition designer. The eight participating artists are: Alisha Radjkoemar, Anneke Roozendaal, Bert van Herwijnen, Eugenie Doeve, Hannah Kockx, Isaline Ritter, Martine Scheurkogel, Marijke Hennevelt-Castelijn.

The exhibition will be officially opened on 12 August 2021 and will run until 8 October 2021.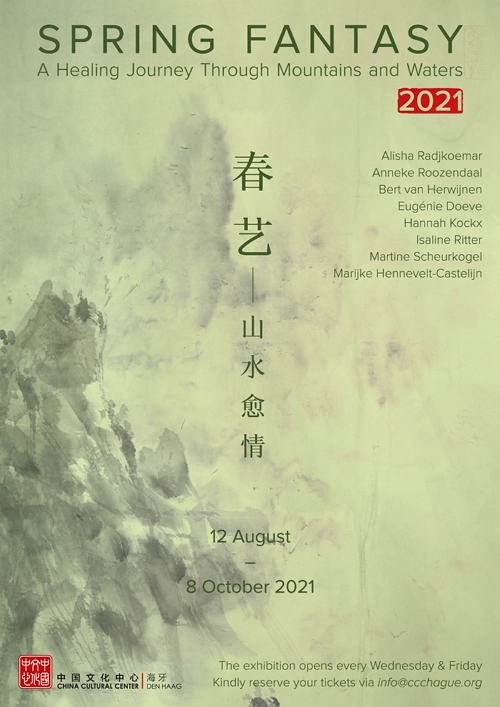 Preface

This spring comes late, but it is better late than never.

Spring Fantasy is a flagship event that has been running for four years since the center first opened to the public in 2017, with the intention of fostering dialogue between Chinese and Dutch artists. This seed, sown in the autumn, has survived a long winter and the pandemic that has spanned for more than one year and half, yet is now blooming again.

Spring Fantasy 2021: A Healing Journey through Mountains and Waters is born out of this backdrop. This exhibition focuses on 'healing', featuring 24 artworks created by 8 Dutch artists of the first 'Advanced Chinese Painting and Calligraphy Course' in the year 2019-2020. These eight Dutch artists, who are also oil painters, printmakers, sculptors, former judges or doctors, have been brought together by their affection and enthusiasm for traditional Chinese paintings and calligraphy. Because of Covid-19, the course had a sudden stop last March, while Mr. Zhou Le Sheng, the instructor, endeavored to deliver the "Six principles of Chinese painting" by Xie He ( fl. 6th century ) to the students through means of remote instruction. During the lockdown, they have blended their life reflections into the practice of Chinese painting and calligraphy, through which they were able to express their thoughts, nourish and heal the minds, while trekking through the pandemic together.

Distinguished from the artistic pursuit of traditional Western painting, traditional Chinese painting is not confined to the external resemblance of objects, but rather focuses on the 'expression' of the essence. The 'Advanced Chinese Painting and Calligraphy Course' allows Dutch students to study these techniques through imitation and sketching. While imitation is a process of comprehending of the language of Chinese brushwork, sketching is a way of finding the harmony between man and nature. The aim of Spring Fantasy is to initiate cross-cultural exchange between Dutch and Chinese artists, eventually hoping to seek resonance between mankind and the nature, art and the soul.

Selected Exhibits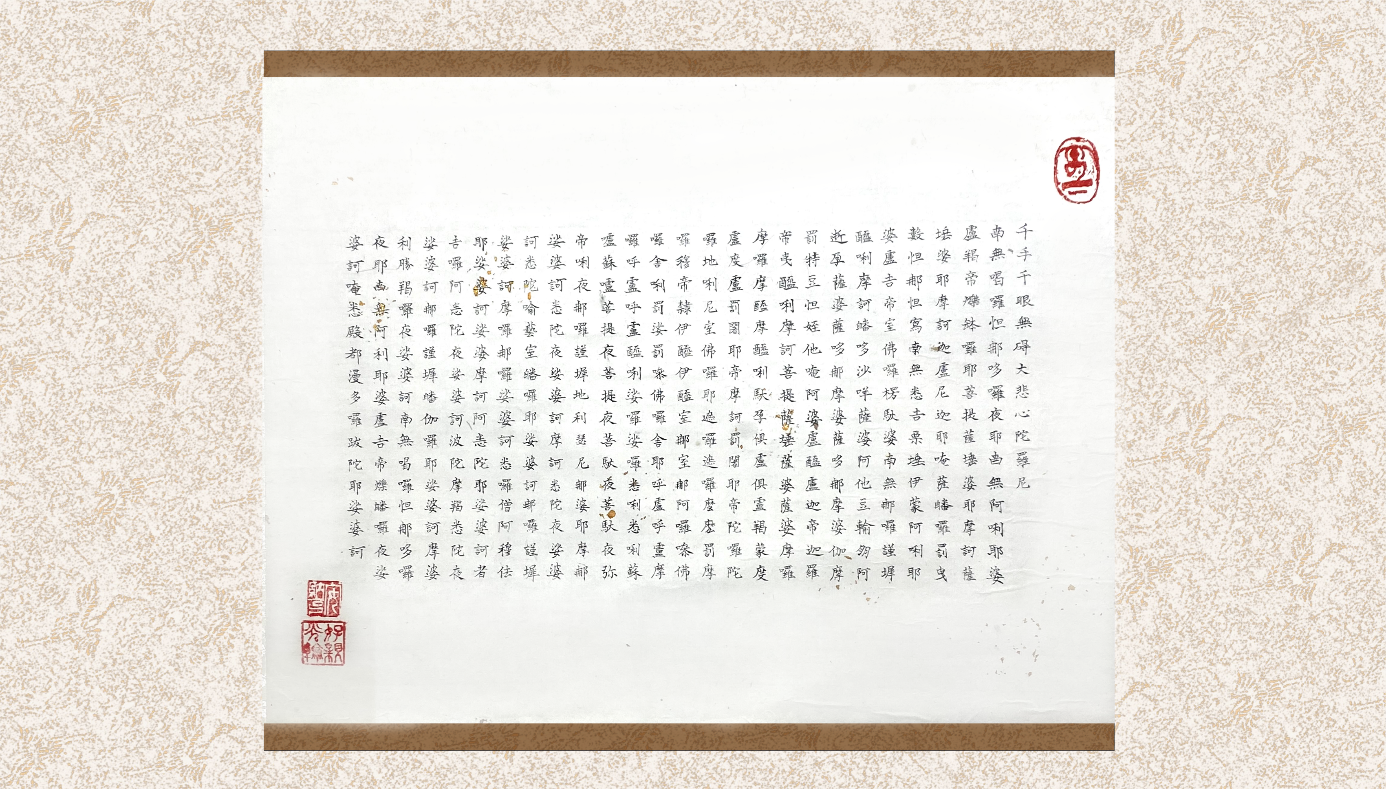 Anneke Roozendaal
GREAT COMPASSION MANTRA
49 x 38
2021, Ink on rice-paper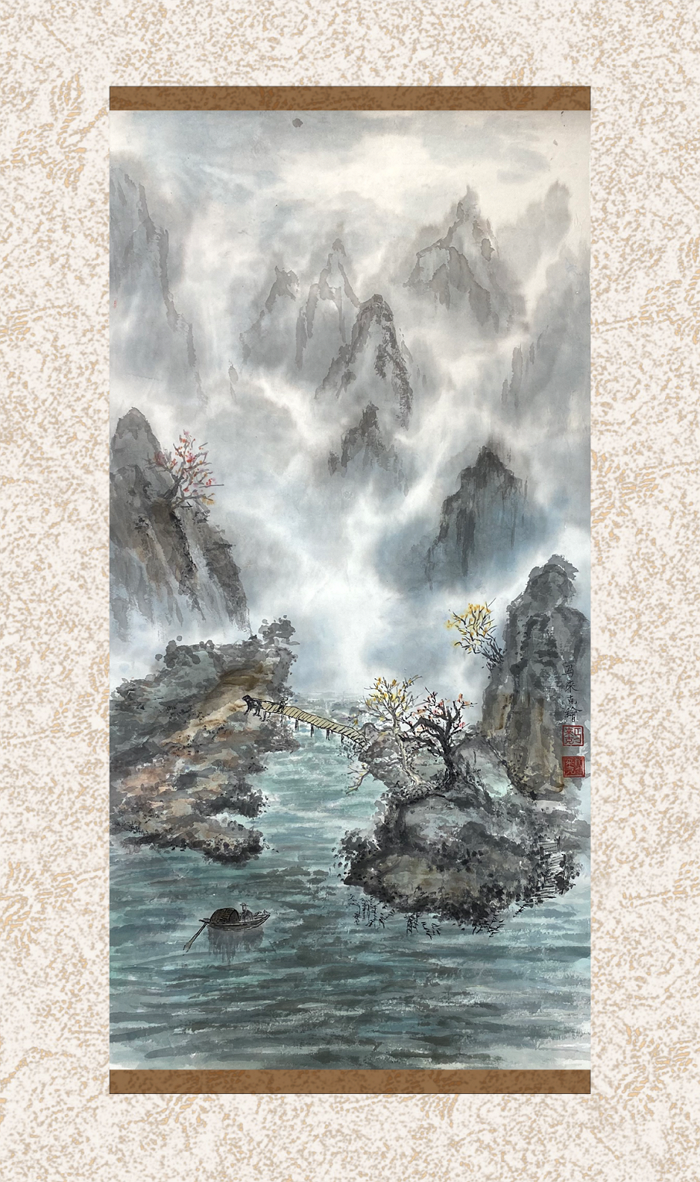 Marijke Hennevelt-Castelijn
LANDSCAPE
40*68
2018, Ink on rice-paper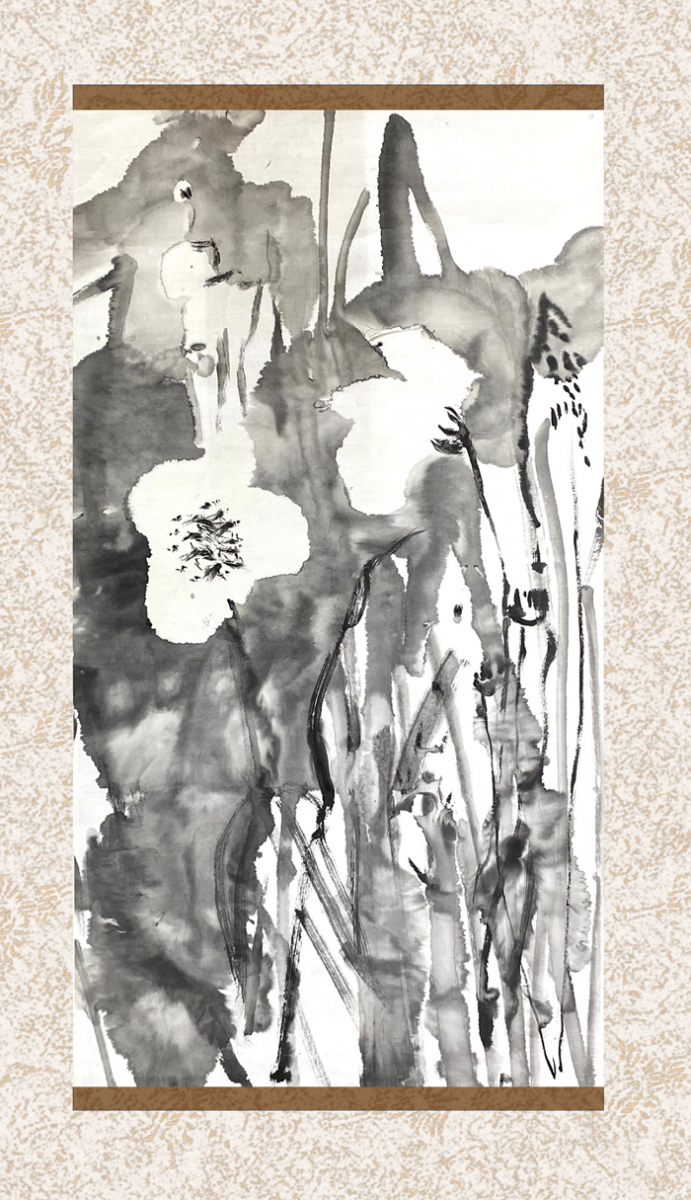 Hannah Kockx
NIGHT GARDEN
117.5*64
2021,Black ink painting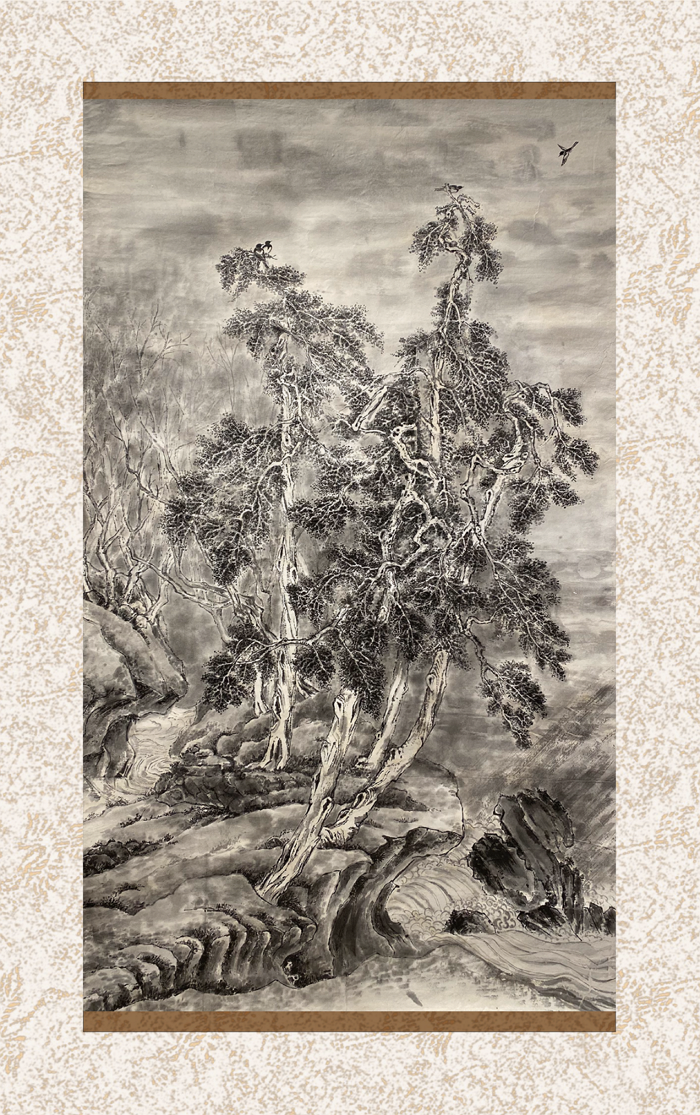 Isaline Ritter
FLY
69*113
Ink on rice-paper

Please kindly note that due to the local Covid-19 regulations, the exhibition will be restricted to a limited number of visitors, and will be open by appointment only. The exhibition opens every Wednesday & Friday from 2pm to 5pm, please reserve your ticket via [email protected]. You can also follow us on Facebook and Instagram for more information on the workshops.