Known as one of China's four ancient capitals, Nanjing is located in the Yangtze River Delta area in Eastern China and is the capital city of Jiangsu Province. It is a city where contemporary culture and ancient history gracefully intersect, creating the perfect balance between progress and preservation. Nanjing lies just 300 kilometers from Shanghai and is a stone's throw from other popular destinations such as Hangzhou, Suzhou and Mount Huangshan. Though Nanjing is comprised of more than 6,500 square kilometers, 11 districts, and has a population of 8.4 million, the genuine hospitality of its people makes visitors feel right at home.
More than 2,500 years of history as a city and more than 500 years as China's capital have gifted Nanjing with a remarkably rich cultural heritage bearing the hallmarks of the times. Nanjing's City Wall, the longest of its kind in the world with 25 kilometers of its length fully preserved, presents a magnificent scene. As one of the largest imperial tombs in existence in China, Xiaoling Tomb of the Ming Dynasty has stood more than six centuries without losing its splendor. The mausoleum of Dr. Sun Yat-sen, resting place of forerunner of China's democratic revolution, features ancient Chinese architecture blended with western design sensibility in a monument that is both imposing and inspiring. Local art forms and handicrafts such as Nanjing cloud brocade, Qinhuai lanterns, gold leaf making, scripture engraving and paper-cutting, have been designated as intangible cultural heritage by UNESCO and carry with them thousands of years of history and culture.
In addition to its rich culture, Nanjing has established itself as a hub for education, science and technology. The city is home to renowned national universities and colleges as well as a diverse array of cultural sites and museums.
Nanjing is blessed with a sophisticated infrastructure and a well-connected, easy-to-navigate transportation system. Lukou Airport offers nearly 200 international and domestic air routes, including eight intercontinental direct flight routes to cities such as Frankfurt, Los Angeles, Milan and Sydney. Citizens of 53 foreign countries transiting through Nanjing can take advantage of a 144-hour transit visa-free policy to enjoy the city. Nanjing South Railway Station serves more than 120,000 passengers on more than 650 high-speed trains daily. Locally, 10 lines serve passengers on the country's fourth largest metro system. Visitors can choose accommodations at a number of globally renowned hotels and enjoy the flavors of local cuisine which combines characteristics from northern and southern China. Be sure to try Nanjing salted duck, the city's signature dish.
Nanjing boasts abundant tourism resources in a pleasant setting where the state-of-the-art urban landscape, natural scenery, culture and history complement each other perfectly. This charming destination offers something for travelers in every season, and there is something new to learn around every corner.
Victory Memorial of Crossing-the-Yangtze-River Campaign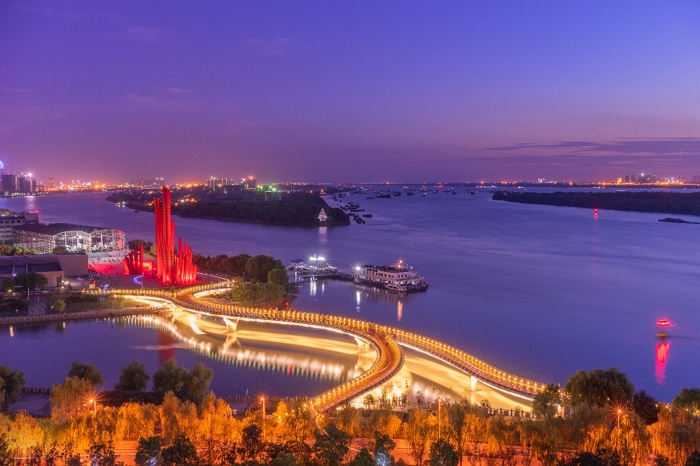 The memorial, a landmark of Nanjing nowadays, is located on the bank of the Yangtze River and at the mouth ofQinhuai River. It was built for commemorating the victory of Nanjing Crossing-the-Yantze-River-Campaign in 1949.
Shixiang Road, Xiaoling Tomb of the Ming Dynasty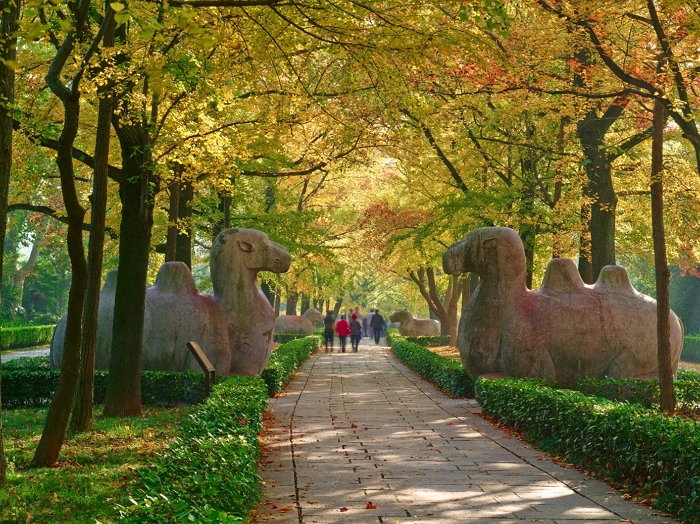 Xiaoling Tomb, a UNESCO World Heritagesite, is one of the largest mausoleums in China and the resting place of theHongwu Emperor Zhu Yuanzhang, founder of the Ming Dynasty, and his wife.
Southeast University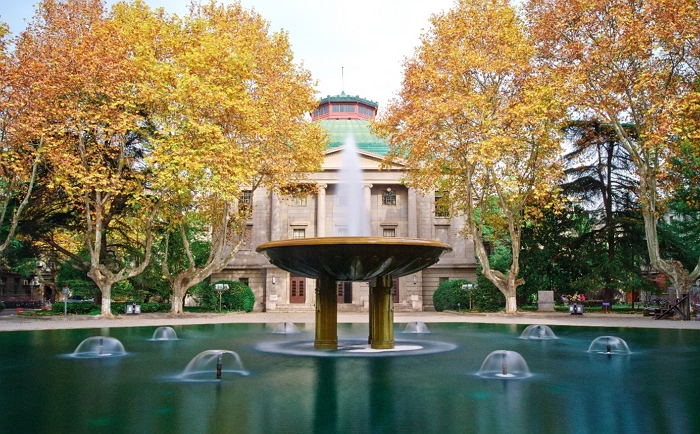 One of the famous "eight major architecture universities" in China
Oriental Cherry Avenue, Jiming Temple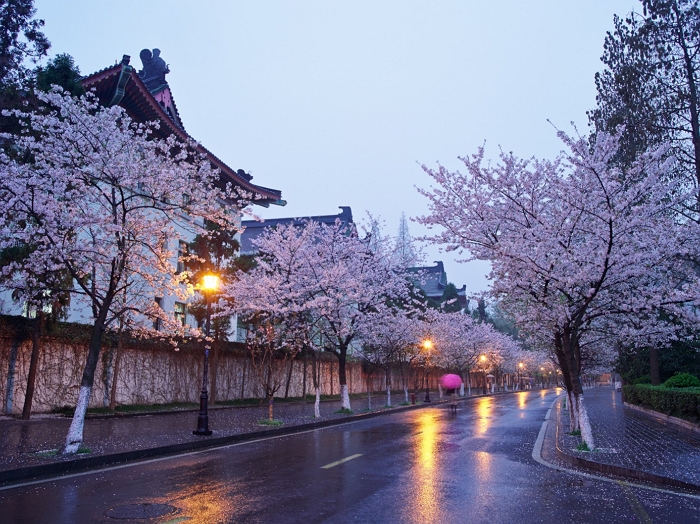 Oriental Metropolitan Museum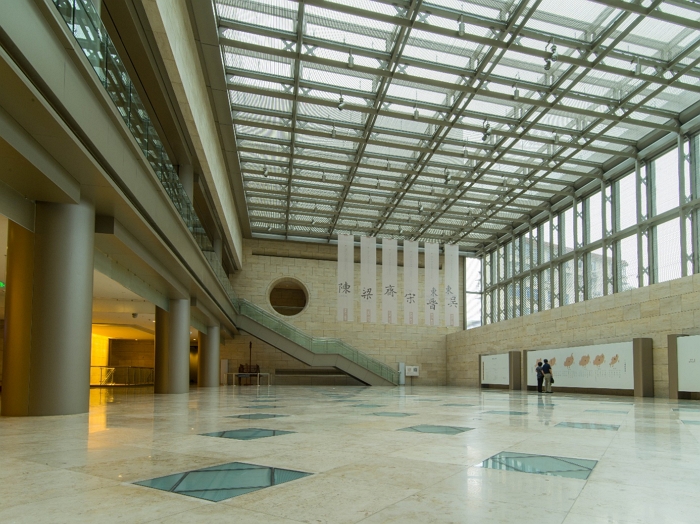 The museum was designed by the Pei Partnership Architects in America. It exhibits the most complete range ofcultural relics of the Six Dynasties.
Niushou Mountain Cultural Tourism Zone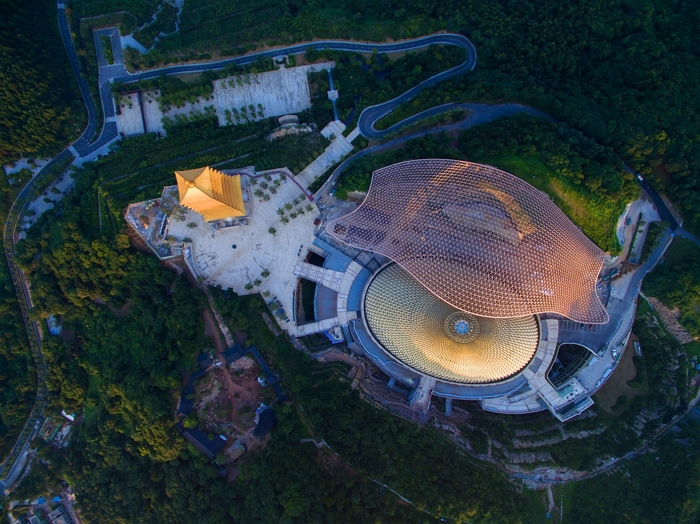 The Confucius Temple Qinhuai Scenery Beltis an AAAAA-level tourist area with natural scenery, gardens, temples,old-fashioned schools and residential homes.
Confucius Temple Qinhuai Scenery Belt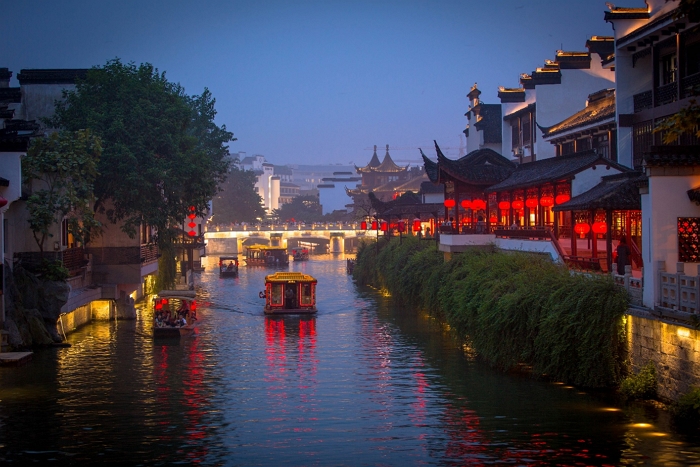 The Confucius Temple Qinhuai Scenery Beltis an AAAAA-level tourist area with natural scenery, gardens, temples,old-fashioned schools and residential homes.
Liuhui Waterside Pavilion in Winter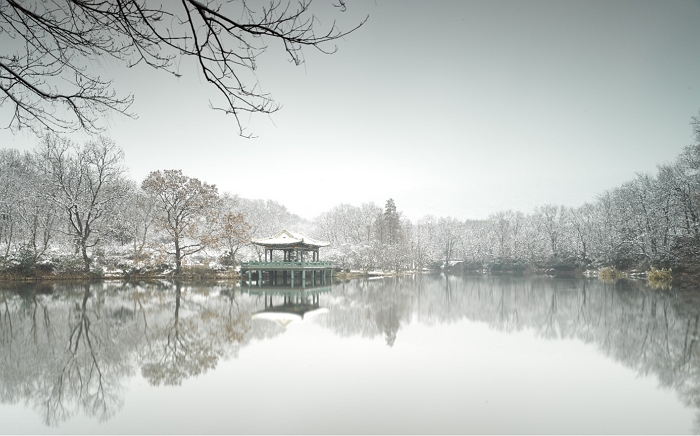 Located just south of the road leading from Dr. Sun Yat-sen's Mausoleum to LingguTemple, this pavilion appears to float on a peaceful lake.
Chaotian Palace (Nanjing Municipal Museum)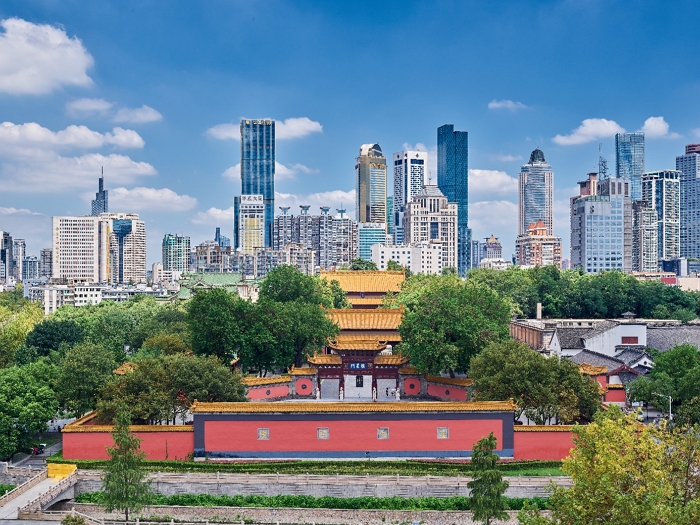 Chaotian Palace, a complex of meticulously preserved ancient buildings, is the largest Confucius temple south of theYangtze River and Nanjing's best site for making offerings to Confucius.
Presidential Palace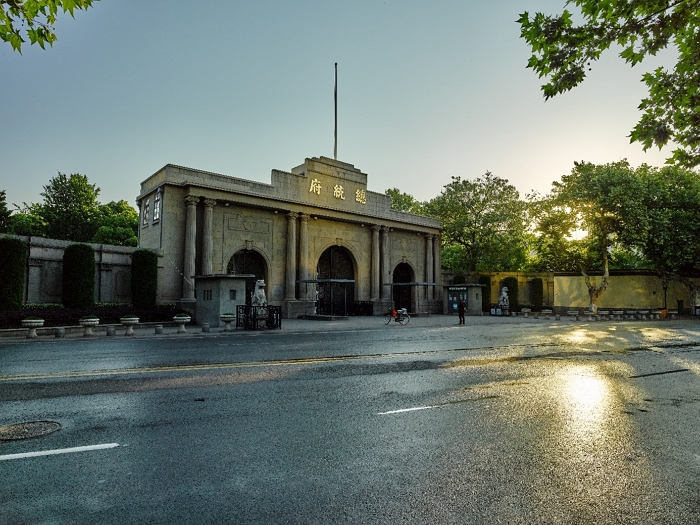 The Presidential Palace is located at thefamous Changjiang Road, and was the former government office of the Republic of China.
May-ling Palace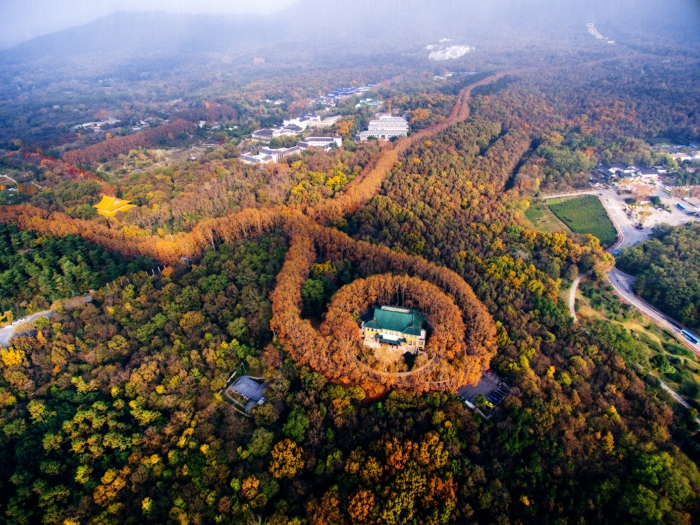 Originally called the "Official Residenceof the President of the National Government," this palace is commonly known as"May-ling Palace" after the former first lady of the Republic of China.
Dr. Sun Yat-sen's Mausoleum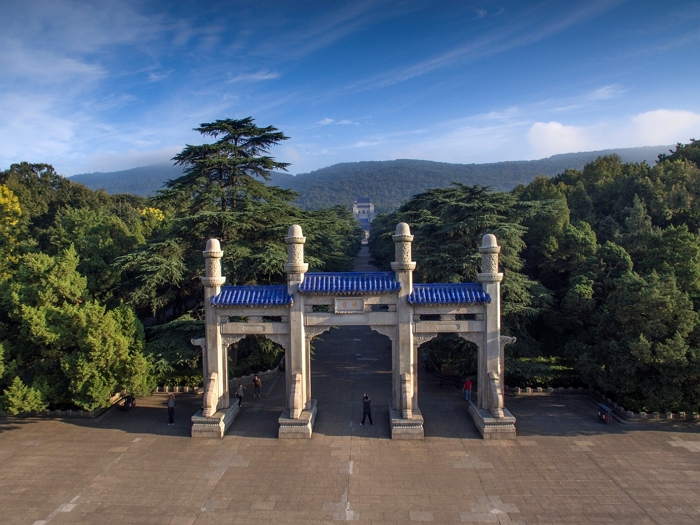 Located in Purple Mountain Scenic Area, the mausoleum is the resting place of Sun Yat-sen, the forerunner of China's democratic revolution.
Plum Blossom Hill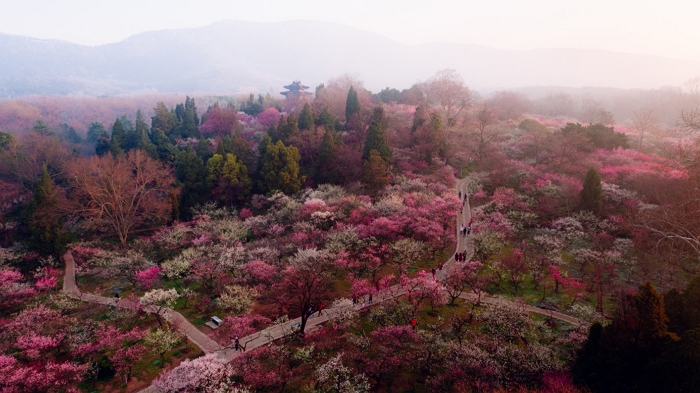 Located near the south of the Purple Mountain, Plum Blossom Hill is the main venue for the Nanjing International Plum Blossom Festival and one of China's most famous locations to view these vibrant seasonal blooms.
Music Stage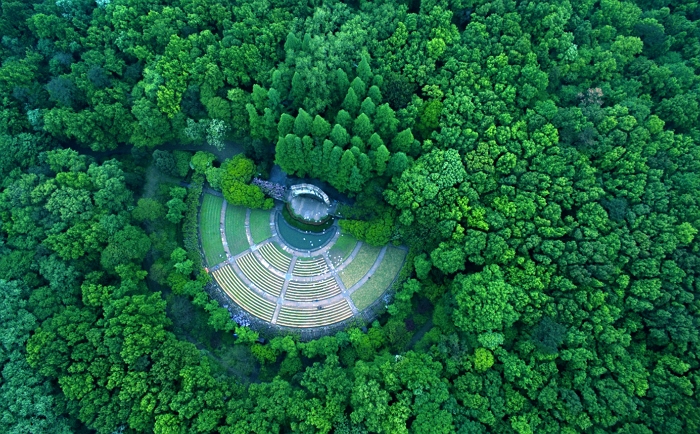 The stage the main venue of Nanjing Forest Music Festival is located to the south of the Square Dr. Sun Yat-sen's Mausoleum. It was built between 1932 and 1933.
Grand Bao'en Temple Heritage Park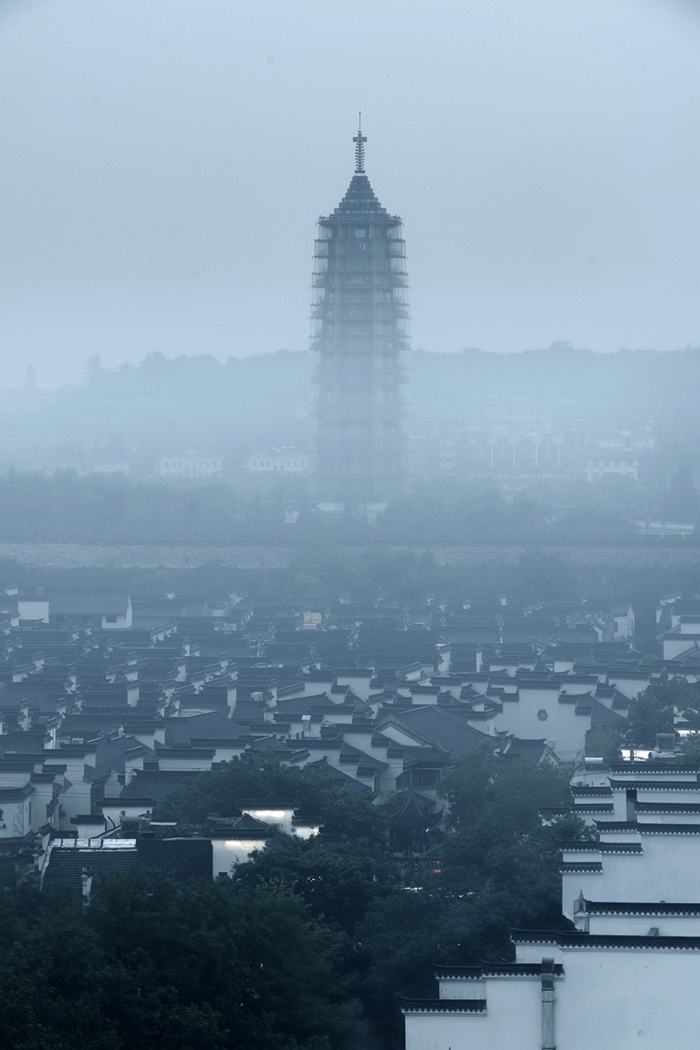 The park is where the parietal bone relicsof the Buddha were unearthed. As the origin of the Buddhist temples of theSouthern Dynasties, the temple was the center of Chinese Buddhism in the MiddleAges, with a colored glaze pagoda honored as "one of the seven world wonders inthe Middle Ages". Today, the site is the temple relics with the highest grade,the largest scale and the best state of preservation in China.
China Imperial Examination Museum (Jiangnan Examination Hall)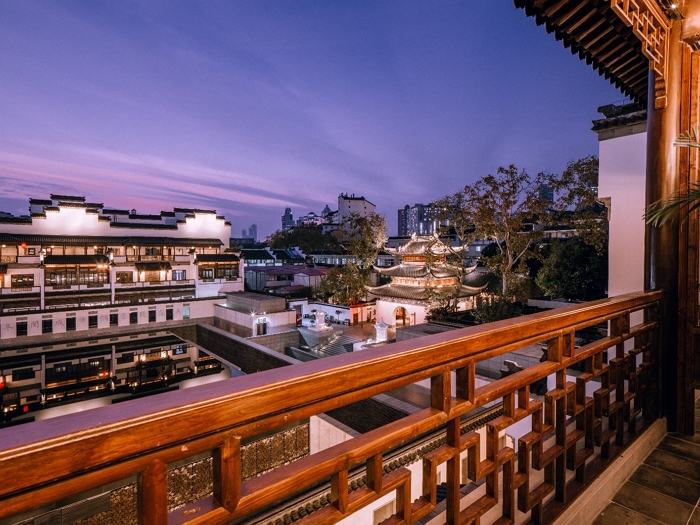 The museum is the best-preserved and largest-scale historic site of imperial examination culture in China.
"Tunnel of Love"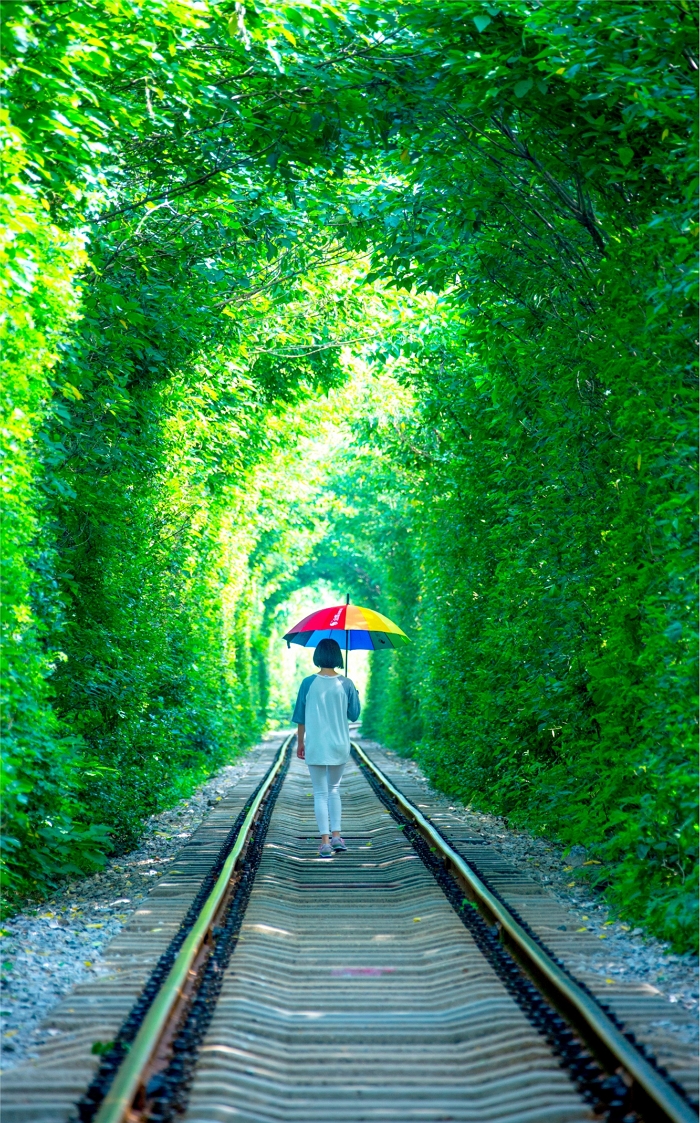 Ming Dynasty City Wall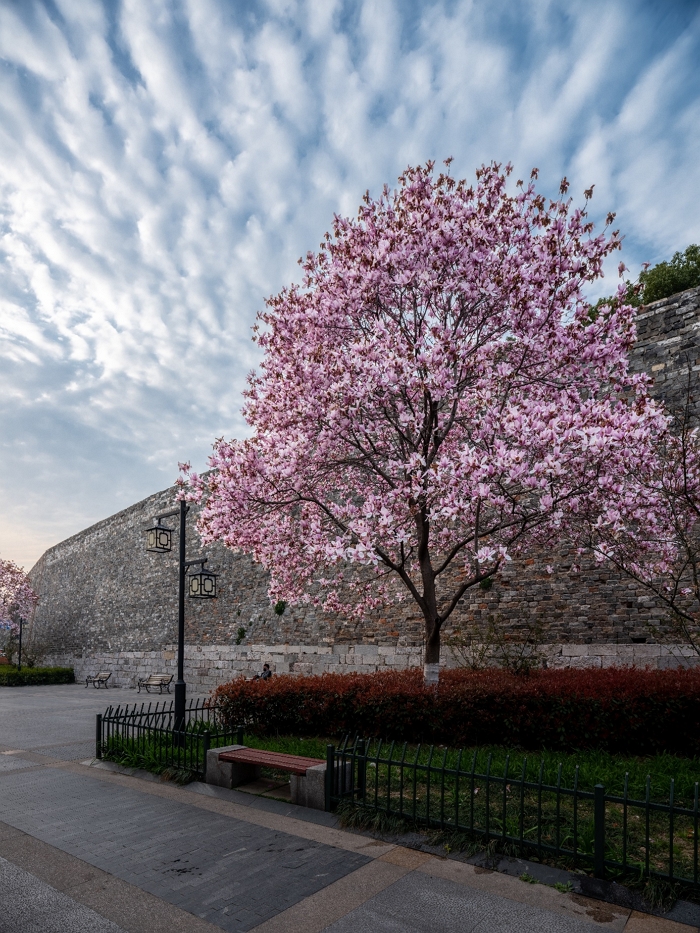 Nanjing's City Wall, constructed during the Ming Dynasty, is the longest urban city wall, in the world, with 25 kilometres of the structure preserved.
Gaochun Old Street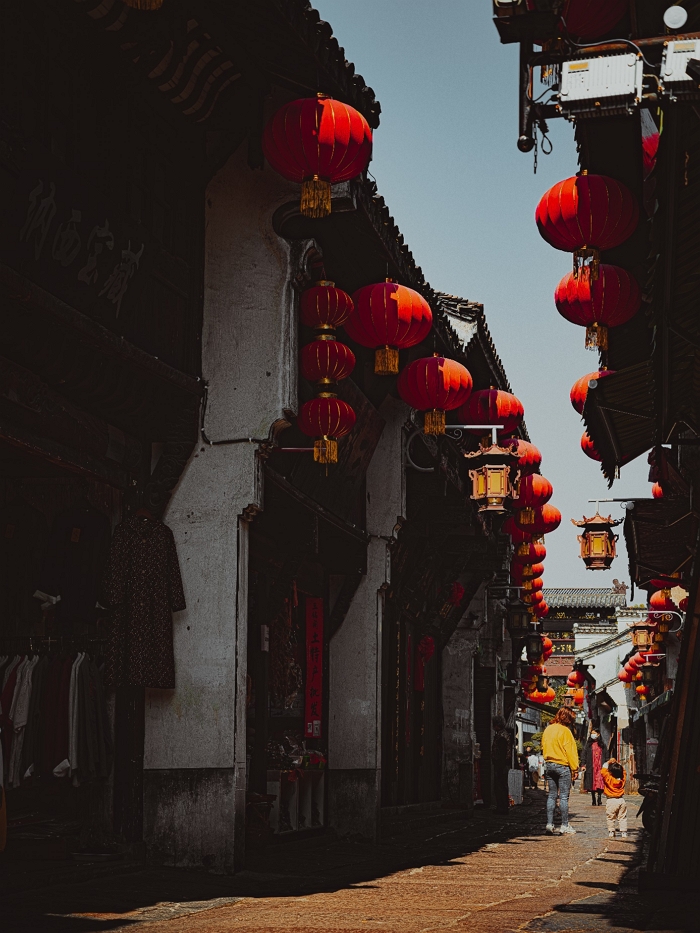 The street is a bright pearl among the ancient streets in China. It is the best preserved Ming and Qing dynasties street in Jiangsu Province.
Nanjing Scripture Carving (Intangible cultural heritage)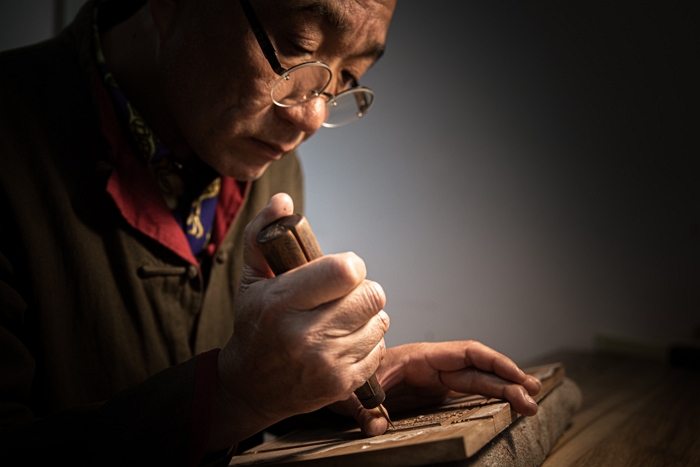 Jiming Temple Road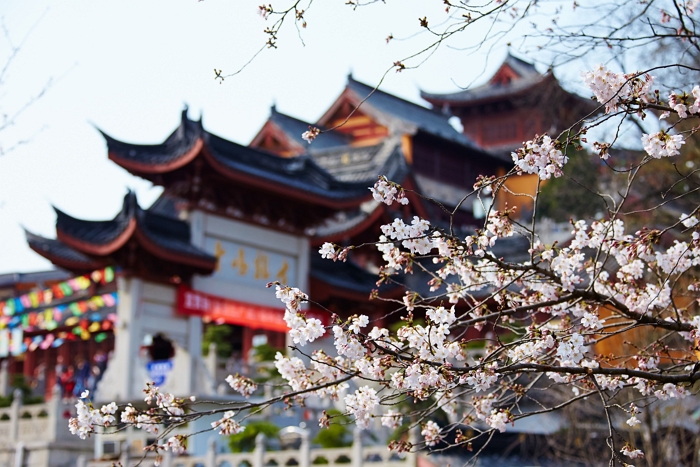 Yuejiang Tower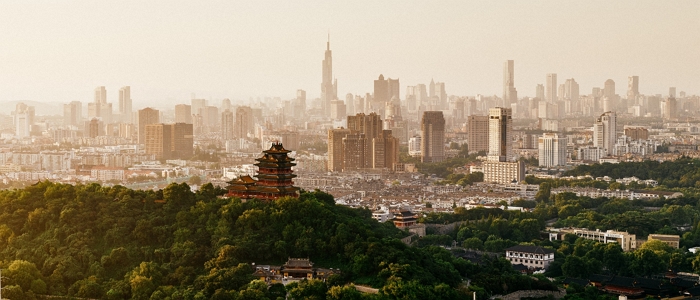 One of the famous towers in southern China.
Nanjing is a city full of stories. Agnes Smedley, a famous American journalist who once lived here, said "If you are short-tempered, you can never know the beauty of Nanjing." Indeed, the more you explore Nanjing, the more deeply you will fall in love with the city. It is a city surrounded by mountains and rivers, nestled amongst forests, rich with history, and blessed with both ancient charm and modern progress. Our city welcomes you to listen to her stories and capture your own.
Special thanks to Nanjing Municipal Bureau of Culture and Tourism