On 15 July, Mr Bob Bonies, a renowned Dutch contemporary painter, visited the Chinese Cultural Centre in The Hague, accompanied by the Director of the center, Mr Huang Hongchang, and the guest curator, Ms. Marie-Anne Souloumiac, for a special tour of the exhibition "Robert van Gulik and Chinese Culture, Refined Enjoyment of Elegant Leisure".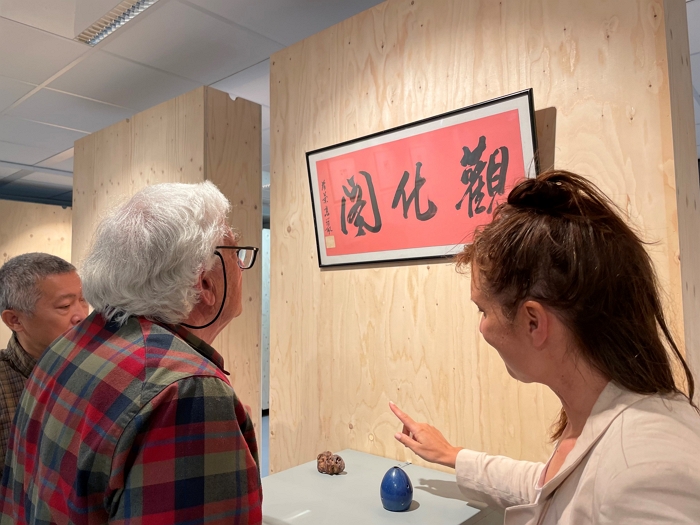 Bob Bonies closely studied the history and background of each exhibit, and he was particularly interested in the details of the illustrations created by Robert van Gulik for his Dudge Dee novels series. He added: "My generation of Dutch people is no stranger to Robert van Gulik, we had little access to get to know Chinese culture before his novels. He had indeed made an invaluable contribution in bringing Chinese culture to the west."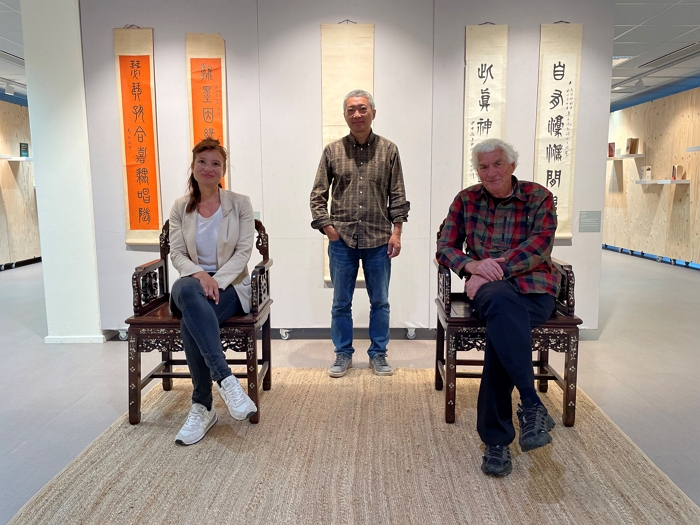 Guest curator Marie-Anne Soloumiac (left), Director Huang Hongchang (centre) and Bob Bonies (right)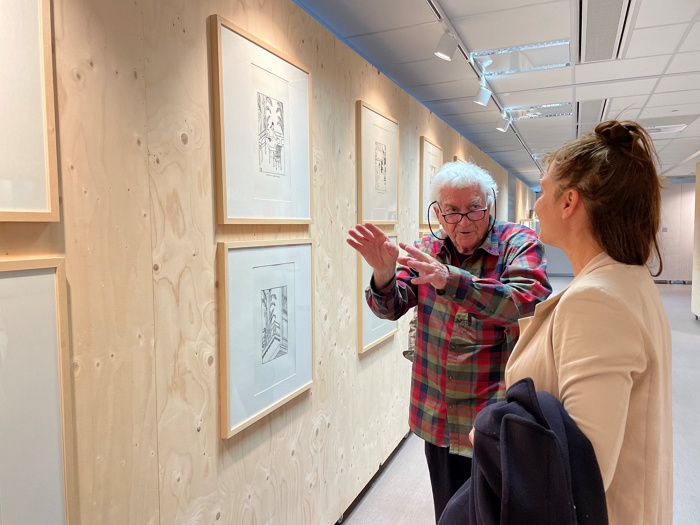 Mr. Bob Bonies himself is also a pioneer in facilitating exchanges between Chinese and Dutch contemporary art. Since the 1990s, as the modern-day master who develops the ideas of De Stijl and Concretism, he has been invited to Chinese cities such as Qingdao, Beijing and Shanghai, for international art events and special exhibitions. His works feature experimental geometric paintings, bridging the frontier of Dutch contemporary art with the Chinese practitioners.
In response to requests of the public, the exhibition is extended until 31 July 2021, open every Wednesday to Friday from 1pm to 4pm. You are kindly advised to book your slot in advance via [email protected] In the meantime, visitors can also check Facebook page or Youtube to watch the recordings of past events.