Huai'an, a historical city of Jiangsu Province, located along the Grand Canal of China, was once an important transportation hub and a major salt trading hub. Goods from the north and south were exchanged here, and cultures were fused here. It was once home to many literati, scholars and rich merchants. Ancient flowerpots are one of the many cultural relics handed down from that period. These ancient flowerpots serve both practical and aesthetic functions, preserving a wealth of information about the ancient life and aesthetics of Huaian.
This special online exhibition curated 28 representative pieces from the collection of Tiexiaxuan Museum, located in Huai'an, which specializes in the collecting of ancient flowerpots. The themes of the flowerpots cover from pastel figures of court ladies, carved porcelain, to blue and white porcelain, etc, involving multiple techniques and cultural backgrounds, presenting a historical outlook of the canal city - Huai'an.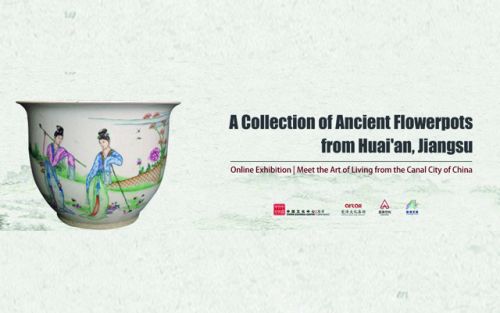 Interview with Ge Qiang, curator of Tiexiaxuan Flowerpot Museum
Beautiful Lady pot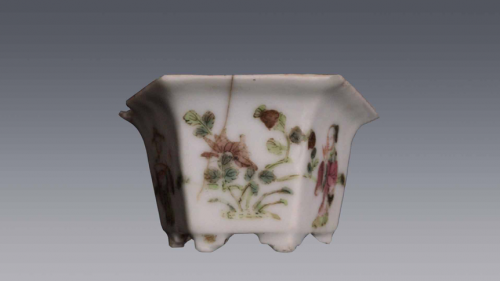 01 Romance of the Western Chamber
Width 6cm
Height 3.8cm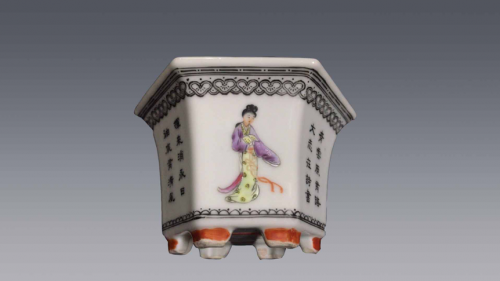 02 The Three Graces
Dia. 10cm
Height 7cm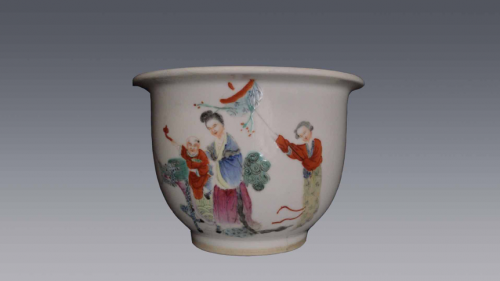 03 kylin Deliver Son
Dia. 13cm
Height 9.8cm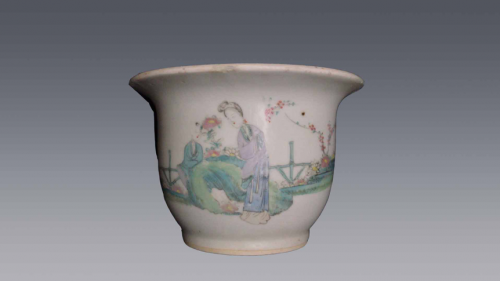 04 Expect her son win the crown
Dia. 13cm
Height 9.8cm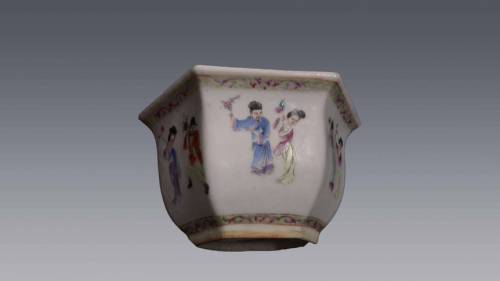 05 The 12 floras
Dia. 13.5cm
Height 9.8cm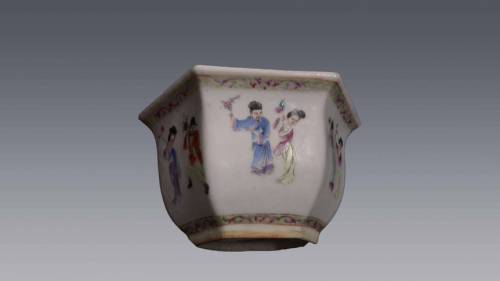 06 Playing
Dia. 9.3cm
Height 6.5cm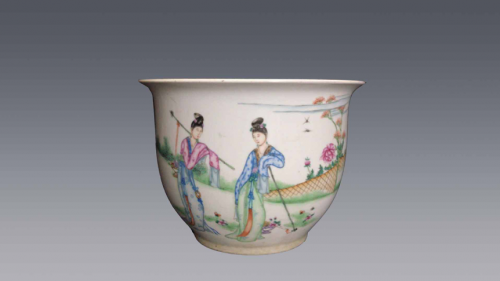 07 Lin Daiyu burying flower
Dia. 26cm
Height 20cm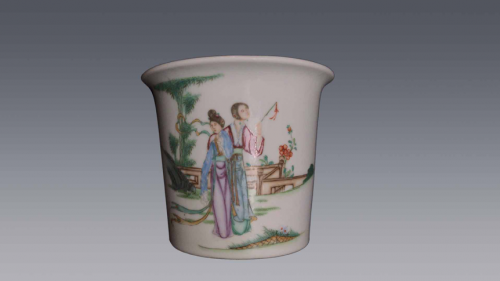 08 You Sisters enjoying the spring
Dia. 17cm
Height 14.5cm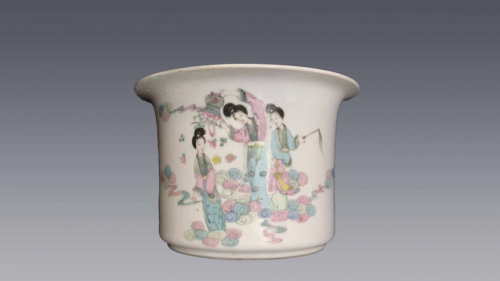 09 The heavenly maids scatter blossoms.
Dia. 19.5cm
Height 13.5cm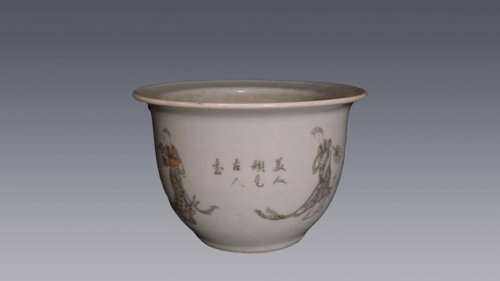 10 The four beauties
Dia. 19cm
Height 14cm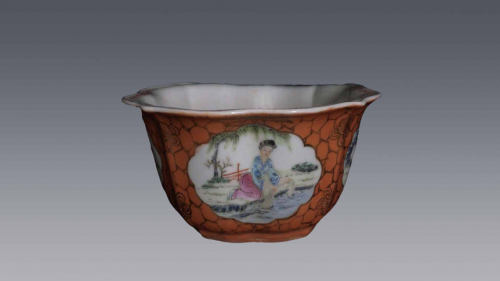 11 Xi Shi washing yarn on the river bank.
Dia. 18cm
Height 10cm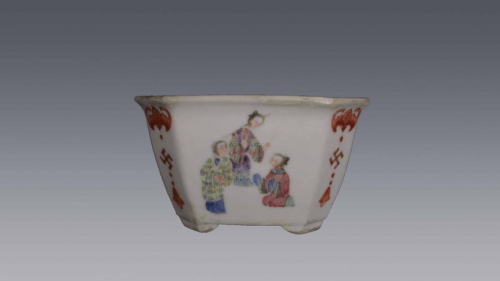 12 Beijing Opera the story of Chen Shimei
Dia. 11cm
Height 7cm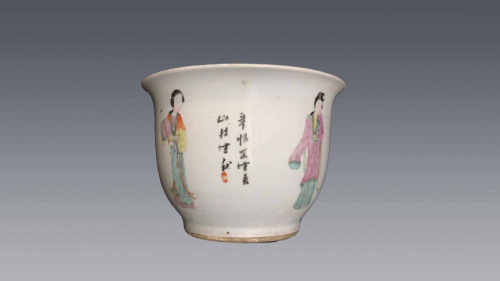 13 The four beauties
Dia. 26.5cm
Height 20cm
刻瓷盆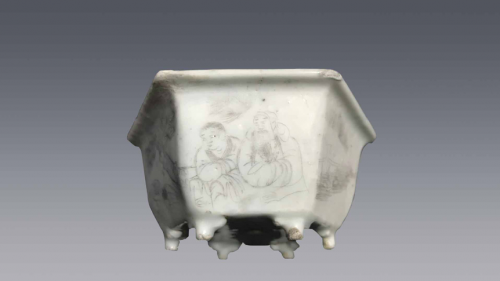 14 Eight Immortals of Taoism
Dia. 27cm
Height 20cm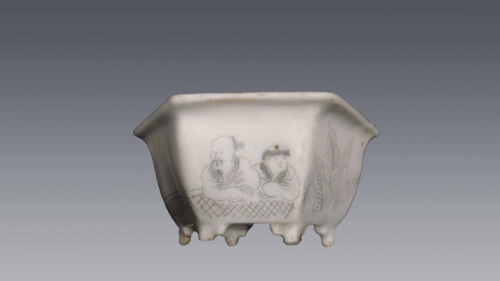 15 A hermit teaching his son
Dia. 9cm
Height 5.2cm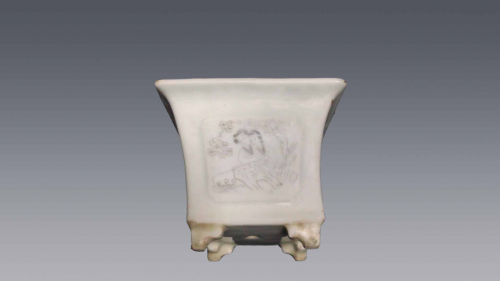 16 Figure of Qiao sisters hermits
Width 10.2cm
Height 8.2cm
17 A hermit reading
Dia. 10.3cm
Height 8cm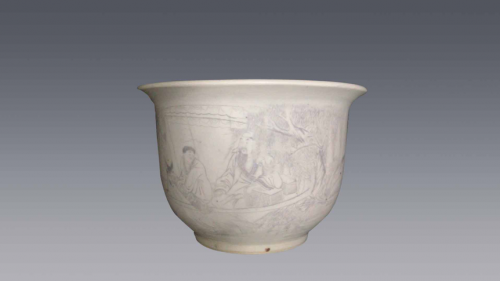 18 Visit friends with Gu Qin
Dia. 22cm
Height 16cm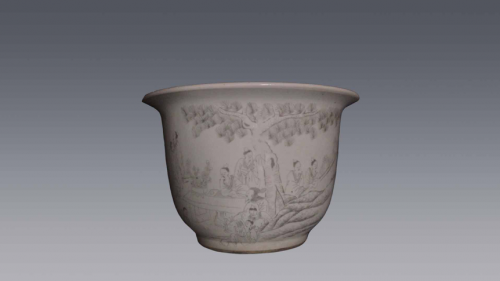 19 Elegant gathering
Dia. 25.5cm
Height 18.2cm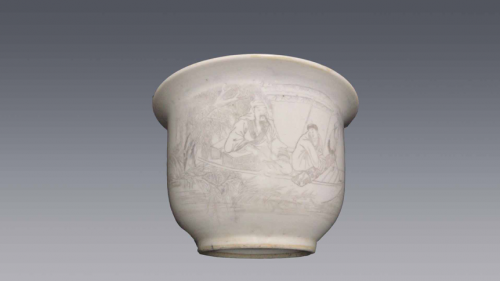 20 Visit friends with Gu Qin
Dia. 22cm
Height 16cm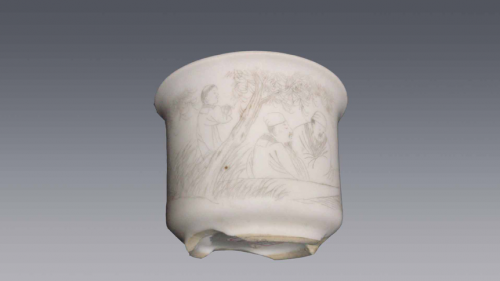 21 Wang Xizhi admiring crane
Dia. 9.5cm
Height 7.2cm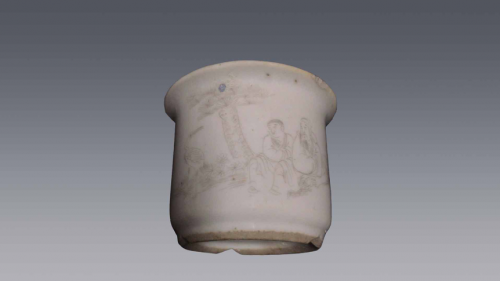 22 Lin Hejing admiring crane
Dia. 8.5cm
Height 6cm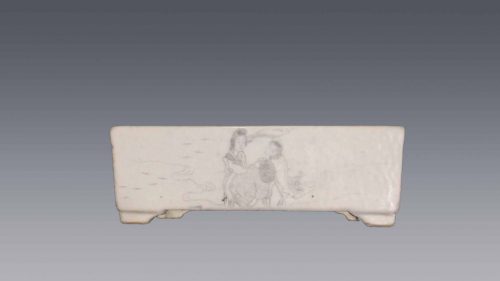 23 MILKY WAY LOVERS
Width 11cm
Length 17cm
Height 5.6cm
Blue-and-white pot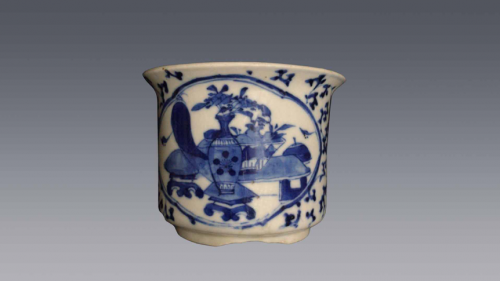 24 Decoration of small collection on the desk
Dia. 12cm
Height 9.5cm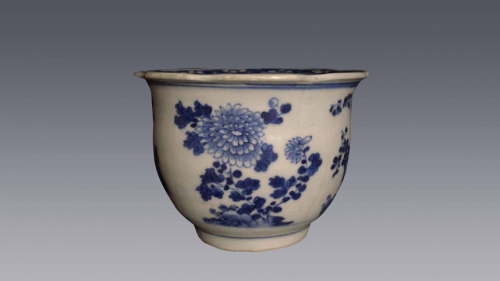 25 Beautiful flowers for the four seasons
Dia. 16cm
Height 12cm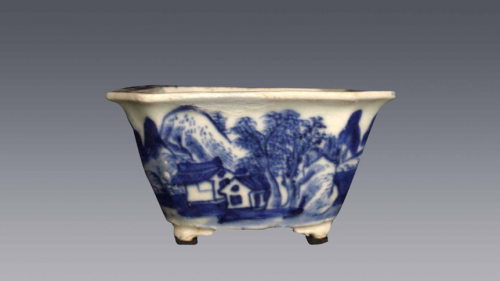 26 Blue and white landscape
Dia. 11.5cm
Height 6.7cm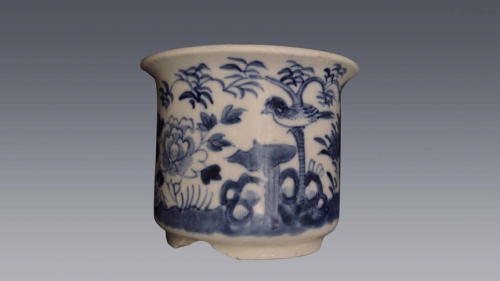 27 Seeking friends on the branch
Dia. 10cm
Height 8.2cm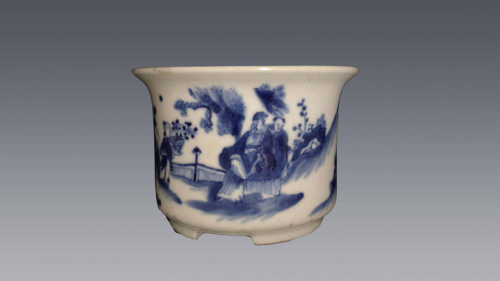 28 Greetings
Dia. 12cm
Height 8.5cm
---
You can also view the exhibition on the following platforms:
Website:http://www.ccchague.org/
Official Wechat:海牙中国文化中心
Facebook:China Cultural Center Den Haag
https://www.facebook.com/CCCDenHaag
YouTube:China Cultural Center_Den Haag
https://www.youtube.com/channel/UCerfCmPfBuTcVn0DGgNO4qQ
Instagram: chinaculturalcenterdenhaag
https://www.instagram.com/chinaculturalcenterdenhaag/