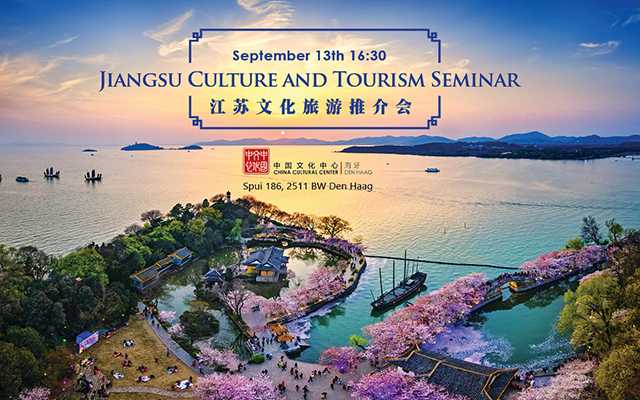 Jiangsu, a land spanning over 100,000 square kilometres, features many great natural rivers, lakes, sea, and the Grand Canal. There are many ancient cities and picturesque water towns, with houses standing on the waterside and boats floating on the canals. Han Dynasty Terracotta Army Museum and Underwater Terracotta Army Museum are also iconic sites in Xuzhou. What's the most beautiful about Jiangsu, however, lies in its exquisite and elegant classical gardens. On the afternoon of 13 September, CCC will host Jiangsu Cultural and Tourism Event at Louwman Museum to promote Jiangsu's affluent tourism resources.
Time: 13 September 2019 from 16:30 till 18:00
Address: Den Haag (invitation required)
If you are working in the cultural and tourism industry and would like to join us, please send you email to info@ccchague.org for registration.